15 November 1975 Eric Silver on Yamit, the town built on sand where the first Jewish settlers have started to move in
"Please don't call us pioneers," the kindergarten teacher from Tel-Aviv begged. "Pioneering means suffering, and we didn't come here to suffer."
The teacher, a lean woman with a straw coolie hat and two small children, was one of the first contingent of Jewish settlers who arrived last month in Yamit, a prefabricated new town taking shape in the Mediterranean sand dunes of Northern Sinai.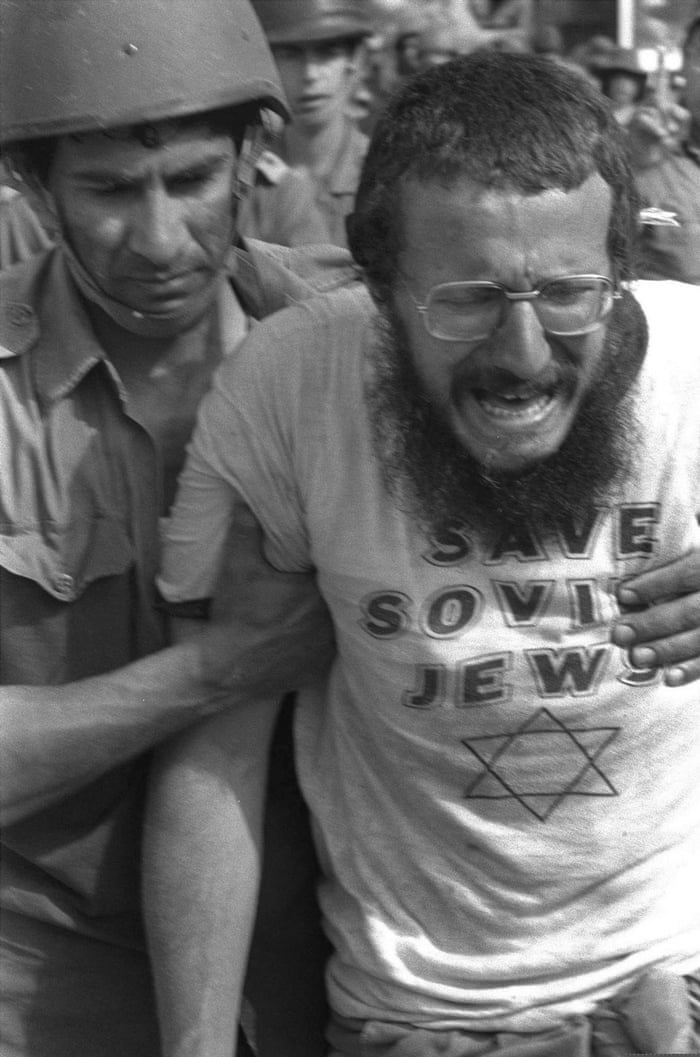 The Israeli Government plans to settle 350 families here by next spring. Yamit is the first urban settlement established in territory occupied during the 1967 war. Others will follow on the Golan Heights and the Jerusalem-Jericho road.
Yamit straddles the old international border between Egypt and mandatory Palestine. It is conceived as a regional centre for a cluster of agricultural villages in the Rafah Approaches, the historic battleground for armies invading from the south-west. One day it may also house Israel's third deep-water Mediterranean port.

Strategically, the town is designed as a barrier between the Sinai that may be returned to Egypt in a definitive peace agreement and the Gaza Strip with its 350,000 Arabs, who will either stay under Israeli administration or become part of some Palestinian entity with the West Bank of the Jordan.
So far 25 families have moved in. More than half of them are American immigrants of recent vintage; the rest are young Sabras, native Israelis. A group of 15 Russian immigrant families is expected to join them later this month.
For all its Beau Geste setting – white sand, tall date palms swinging with fruit, and the blue sea beyond – Yamit is like most new housing developments nervously welcoming its first inhabitants. The roads are paved, but not the footpaths. The public gardens have plastic roundabouts, but no greenery. The elegant street lights do not work. The school has more classrooms than pupils, and the industrial zone is still being levelled.
Housewives are busy making their concrete shells feel like home. Water and electricity do not always work. They grumble in the end and badger the contractor to send his maintenance men. The sand is coming through the tiles. As the kindergarten teacher said, they didn't come here to suffer.
But not all the settlers share her disdain for the old frontier spirit. To the Americans in particular, Yamit is a rare opportunity to create something from scratch and to make a national point. In their own highly articulate terms, they know what they are doing here.
Mrs Carol Lawrence is an all-American Jewish girl, born in New York, raised in Miami, married, four children. Her husband, who used to he a building contractor, is developing a business as a carpenter. He travels daily to a nearby village, where he has a workshop.
The Lawrences came to Israel a year ago, having got Carol's parents, brother and sister to join them with their families. "Everybody thought I was nuts," she said. But why Yamit?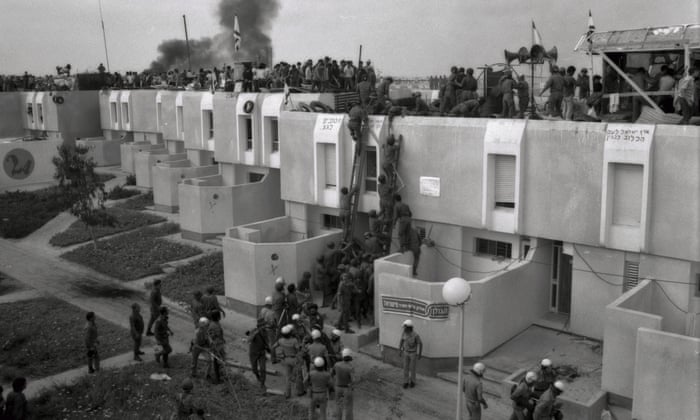 "When I was a child I used to read stories about the American pioneers, and I used to say that I was born too late. Then when I was in my teens and I read about Israeli history, I also said that's just what I'd like to do, but again it's too late. When I heard about Yamit I thought there's an opportunity, granted a little modern, but it's still an opportunity to pioneer and to do something.
But what about the political implications? This is, after all, Sinai. Until eight years ago, it was Egyptian territory. The Egyptians might reasonably expect to return one day. Not, it seems, if Carol Lawrence has anything to do with it.
"I wouldn't give back any of the territories. I don't remember any time in history that a country has conquered land and been forced to give it back. Anything we have taken in war should be ours. Legally, the Sinai never belonged to anyone. It has gone back and forth so many times that it has never been under anybody's domain for any length of time.
"The sooner we get settlements built in Sinai the better the chance we have of hanging on to it. I think the Israeli Government will do anything to protect its settlements. Yamit should have been here seven years ago."
Itamar and Yaffa Dvir prefer to talk about "founders" rather than "pioneers." They wanted to be among the first. Their house across the way from the Lawrences, is the first they have ever owned. Before they came to Yamit, they rented a flat in Holon, an industrial satellite of Tel Aviv.
The Dvirs insisted that they were not influenced either way by political considerations. "It doesn't affect me," Mrs Dvir said, cradling the youngest of her three children. "I came here because the place appealed to me, the beach, the absence of traffic, the chance of a contented life. I felt strangled in Holon after seven years in a rented flat."
How to access the Guardian and Observer digital archive
Read more at theguardian.com