Marlins History: Ichiro Suzuki Becomes All Time Hit King
Ichiro Suzuki has had a truly remarkable career, establishing himself as one of the greatest hitters the game has ever seen. On this day in 2016, the Miami Marlins outfielder collected his 4257th hit, becoming the all time hit king.
One can certainly quibble about the quality of Nippon Pro Baseball. The major leagues of Japan, it is generally figured to be at a level approximate AAA, and has proven to be a proving ground for players before they come stateside. Several Japanese stars have continued their success in the majors, going on to All Star caliber careers. And then, there is Miami Marlins outfielder Ichiro Suzuki.
During his time in Japan, he became known for his incredible skills with the bat. He set a record with 210 hits in 1994, and had 1278 hits overall before he was signed by the Seattle Mariners. He continued his excellent hitting stateside, setting the MLB record with 262 hits in 2004. As the 2016 season began, Ichiro found himself closing in on Pete Rose for the all time professional hits title.
On this day in 2016, Ichiro was one hit behind Pete Rose, with 4255 hits in his professional career. Leading off the game against the Padres Luis Perdomo, he wasted little time in tying Rose for the record. He had an infield hit between the mound and the first base line, notching his 4256th base hit.
The padres kept Ichiro quiet for the rest of the night, at least until the ninth inning. As they took a 6-3 lead into the top of the ninth, Ichiro came up with a runner on first and two out. He laced a Fernando Rodney pitch down the right field line for a double, giving him the record with his 4257th, becoming the all time hit king if his time in Japan is counted.
Naturally, this led to a bit of controversy. Rose, in his expected way, denigrated the accomplishment, claiming that if Ichiro's hits in Japan counted, his hits in the minors should be added to the total as well. Of course, why Rose is being given these opportunities to speak is another question all its own…
Regardless of how one wants to consider Nippon Pro Baseball, Ichiro Suzuki has had an impressive career. On this day in 2016, he became the all time hit king, whether or not Pete Rose wants to acknowledge that fact.
This article originally appeared on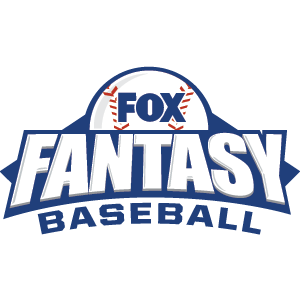 FOX Fantasy Baseball
Join or Create a Free League
Play Now!