GOP Senators Drop Endorsements Of Roy Moore
Sens. Steve Daines (Mont.) and Mike Lee (Utah) announced their decision Friday evening.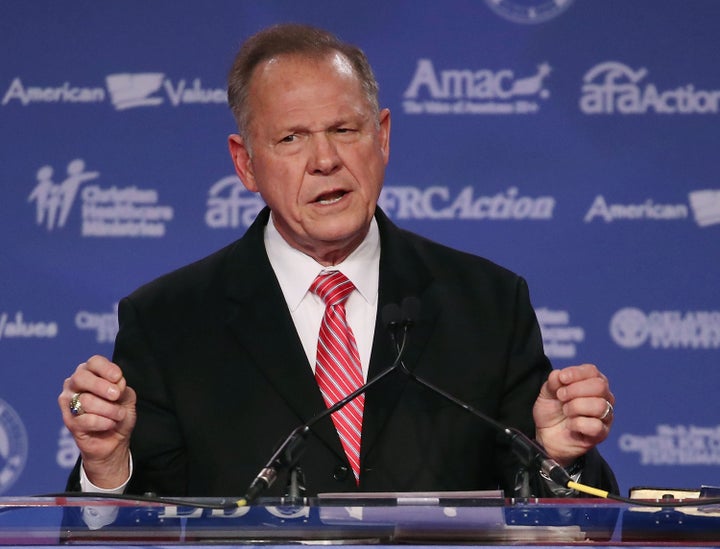 Two Republican senators withdrew their endorsements of Roy Moore on Friday evening, becoming the first prominent politicians to drop their support for the Alabama Republican nominee in the U.S. Senate race. 
Moore has been under fire since The Washington Post published a report Thursday detailing allegations from four women who said Moore pursued them when they were teenagers and he was in his 30s. 
The most serious story came from Leigh Corfman, who said she was just 14 when Moore sexually assaulted her. 
While some GOP politicians have said Moore should step aside, Sens. Steve Daines (Mont.) and Mike Lee (Utah) are the first Moore backers to do so. 
Daines made his announcement on Twitter.
Lee revealed his decision to a writer for The Washingtonian, citing both the accusations of Moore's misconduct and his response to the allegations.
The National Republican Senatorial Committee, the campaign arm of the Senate GOP, also severed financial ties with Moore on Friday. 
This story is developing. Check back for updates.